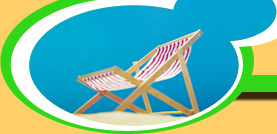 Price list Casa Madeira 2012 (a week in euro's)
31-12/07-01 E. 395,-

07-01/14-01 E. 195,-

14-01/21-01 E. 195,-

21-01/28-01 E. 195,-

28-01/04-02 E. 195,-

04-02/11-02 E. 195,-

11-02/18-02 E. 195,-

18-02/25-02 E. 295,-

25-02/03-03 E. 295,-

03-03/10-03 E. 295,-

10-03/17-03 E. 295,-

17-03/24-03 E. 295,-

24-03/31-03 E. 295,-

31-03/07-04 E. 295,-

07-04/14-04 E. 295,-

14-04/21-04 E. 395,-

21-04/28-04 E. 395,-

28-04/05-05 E. 495,-

05-05/12-05 E. 495,-

12-05/19-05 E. 495,-

19-05/26-05 E. 495,-

26-05/02-06 E. 595,-

02-06/09-06 E. 595,-

09-06/16-06 E. 595,-

16-06/23-06 E. 595,-

23-06/30-06 E. 675,-

30-06/07-07 E. 675,-

07-07/14-07 E. 795,-

14-07/21-07 E. 895,-

21-07/28-07 E. 895,-

28-07/04-08 E. 895,-

04-08/11-08 E. 895,

11-08/18-08 E. 795,-

18-08/25-08 E. 795,-

25-08/01-09 E. 695,-

01-09/08-09 E. 595,-

08-09/15-09 E. 495,-

15-09/22-09 E. 495,-

22-09/29-09 E. 495,-

29-09/06-10 E. 395,-

06-10/13-10 E. 395,-

13-10/20-10 E. 495,-

20-10/27-10 E. 495,-

27-10/03-11 E. 295,-

03-11/10-11 E. 195,-

10-11/17-11 E. 195,-

17-11/24-11 E. 195,-

24-11/01-12 E. 195,-

01-12/08-12 E. 195,-

08-12/15-12 E. 195,-

15-12/22-12 E. 195,-

22-12/29-12 E. 395,-
Prices shown are in Euros per week.
Changeover day:
We are flexible on the changeover day, though would prefer fridays or saterdays. Departures normaly before 12 and arrivals after 3 pm, unless otherwise agreed beforehand.
Deposit E. 150,-.
Sleeps 5.
There are linen and towels in the house. The beds are made. Before you arrive there is a cleaning of the whole house. Further cleaning can be requested directly with the cleaner. Towels provided are not for beach use.
Cleaning costs once E. 50,- for Casa Madeira.
Our contact in Portugal speaks Portugues, English, German and Dutch.
She will be there when you arrive. Also she will be your contact during your stay.
Electricity: E. 0,18 a Kwh.
The prices in winter; Casa Madeira;
first month: E. 595,-
second month: E. 495,-
third month: E. 395,-
4th month: E. 295,-
5th month: E. 195,-
In this period the price a week is E. 195,-. Except of Christmas/New Year, then E. 395,- a week.
Are you interested, do you have questions or do you want to make a reservation?
Please send us an email: lantinga@zonnet.nl
Or telephone: 0031-6-50251763